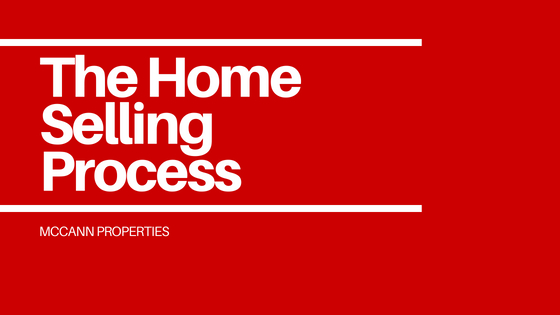 Sign Listing Agreement
Once you choose a realtor, you will sign a listing agreement with them so that they can start marketing your property on the Multiple Listing Service, or MLS.
Prepare Property for Sale
Before going live with your property, you will want to make it as appealing as possible to potential buyers. Sometimes this means a simple clean, and other times a house will need fresh paint, carpet, and staging to increase its appeal.
Take Photos, Place Lockbox & Sign
Great marketing photos are important. This is often the first impression that buyers will get of your home as they are browsing the internet. Be sure to make it a good one! The lockbox provides security as only agents will have access to it. The sign lets everyone know that your house is for sale, and that's the most important part!
Go Live on the Market
Once everything is good to go, it's time to release that beautiful home into the world.
Have an Open House
Open Houses are a great way to get more people in the door. It creates a buzz about your house and keeps your momentum going.
Accept Showings
Some people won't be able to make it to the Open House and will want to schedule a private showing. It is important to be as flexible as possible so that you can get as many people into the house as possible.
Receive an Offer
Success! Someone has made an offer on the property. Perhaps you don't agree to all the terms, which leads to –
Negotiate Terms
This is your chance to come to an agreement on terms, whether that be the price, closing date, or items included in the sale. Usually the seller and buyer will come together to agree on terms that is fair to both sides. If not, the offer can be rejected.
Inspections
Once an offer is accepted, it is the buyer's turn to inspect the property for anything that might not be immediately apparent. This gives the buyer knowledge on the value of their purchase and if there needs to be any major repairs.
Negotiate Repairs & Treatments
If there are repairs needed, the buyer has the opportunity to ask for them at this time. Sometimes they may simply ask for a credit so that they can do the repairs on their own. You may agree or disagree with their request and re-negotiate the contract at this time.
Appraisal
Time to find out the market value of the house! We keep our fingers crossed for a favorable appraisal. If the appraisal comes back low, the buyer and seller must discuss how to cover the difference.
Final Walk Through
The final walk through gives the buyer a chance to walk through the house one last time before it is theirs. They may be confirming that repairs are done, and it is a great time to make sure you didn't leave anything behind!
Closing
This is where the funds and title are transferred. You get your money, the buyer gets the house and you are on your way to your next chapter!
Have questions on the selling process? We are always happy to help! 630.984.4701.